The second annual Michael Clapcich Fund Benefit Concert held at N.Y.C.'s Bitter End on November 22, 2008 was a huge success!! Thanks to the support and generosity of all our friends, further sight saving research will be aided greatly.
A special thanks would like to be given to the musicians of Buddahead, The John Eddie Band, and The Evan Kremin Band who gladly lent their musical talents, and joined The Prescriptions in making the evening a true musical fest!!! Thank You All!!!!!
The Prescriptions take the stage!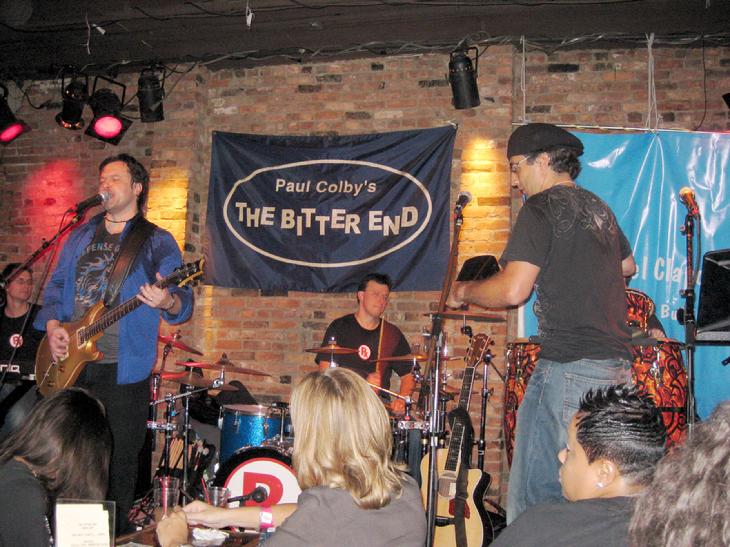 The brothers do their thing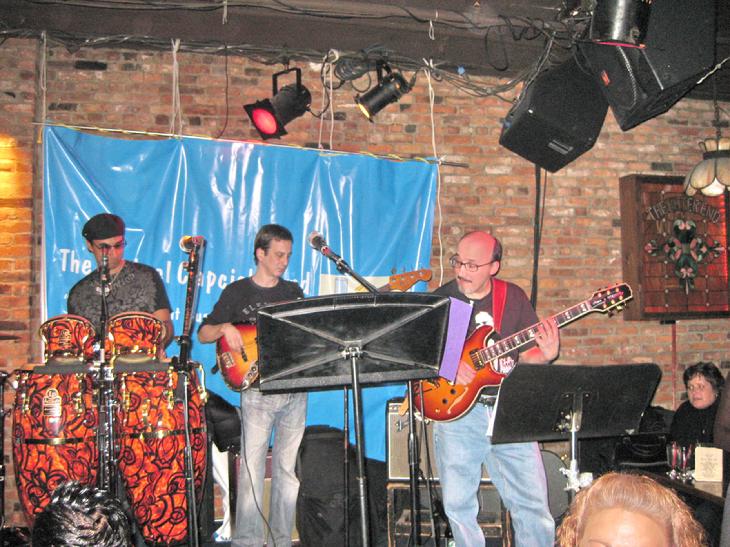 Gregg Pizzi, Andrew Harkin & Steve "The Consigliere" Girardi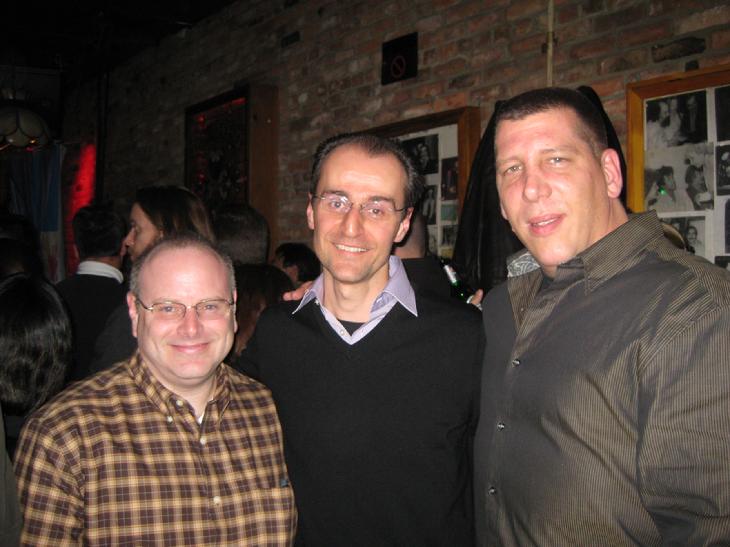 The Columbia Boys
Mike enjoying the tunes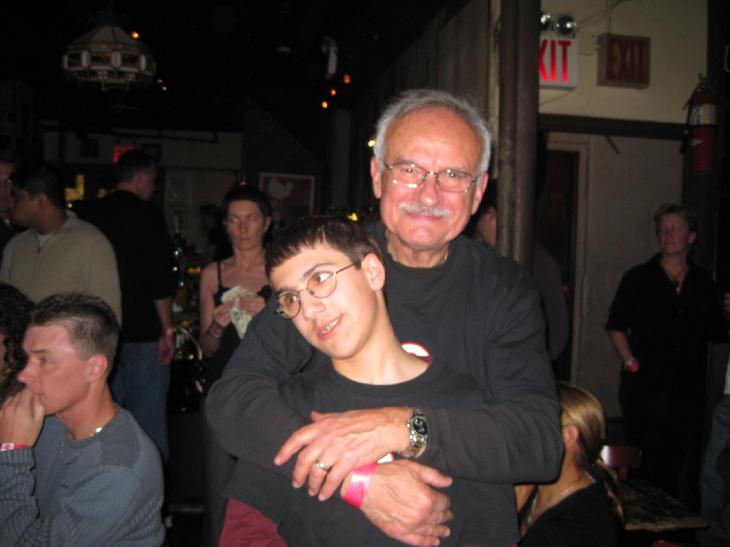 Michael & Nonno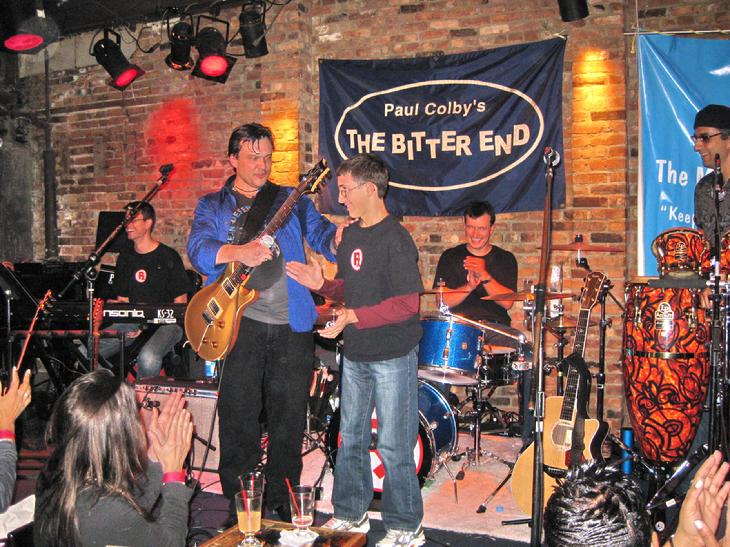 Michael & Dad thank the crowd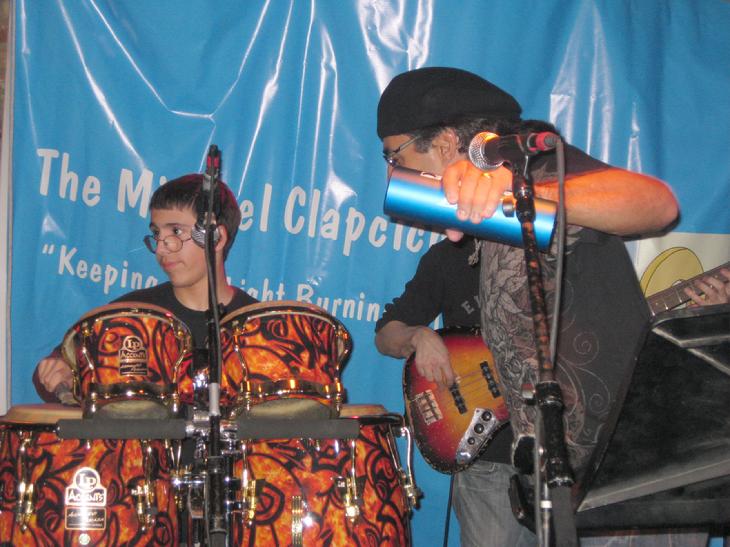 Michael rocks the house!
The entire Clapcich Family would like to take this opportunity to thank all the friends, family, and fans that made The Michael's Fund Benefit Concert on Nov.18,2006 a spectacular success!! The Bitter End witnessed a crowd for the record books that evening, with many fans left cheering outside after "maximum venue capacity" was achieved mid-
way through the show.
Your tremendous support and generosity have touched us deeply, and we can only hope to share that soaring spirit and energy with you again in the near future!!
Buddahead, recording artists extraordinaire by way of London and NYC, open the show with a bang! Raman Kia leads the boys through a blistering 40-minute set that gets the crowd roaring!
And now,
Ladies and Gentlemen, give it up for ..........

THE PRESCRIPTIONS!!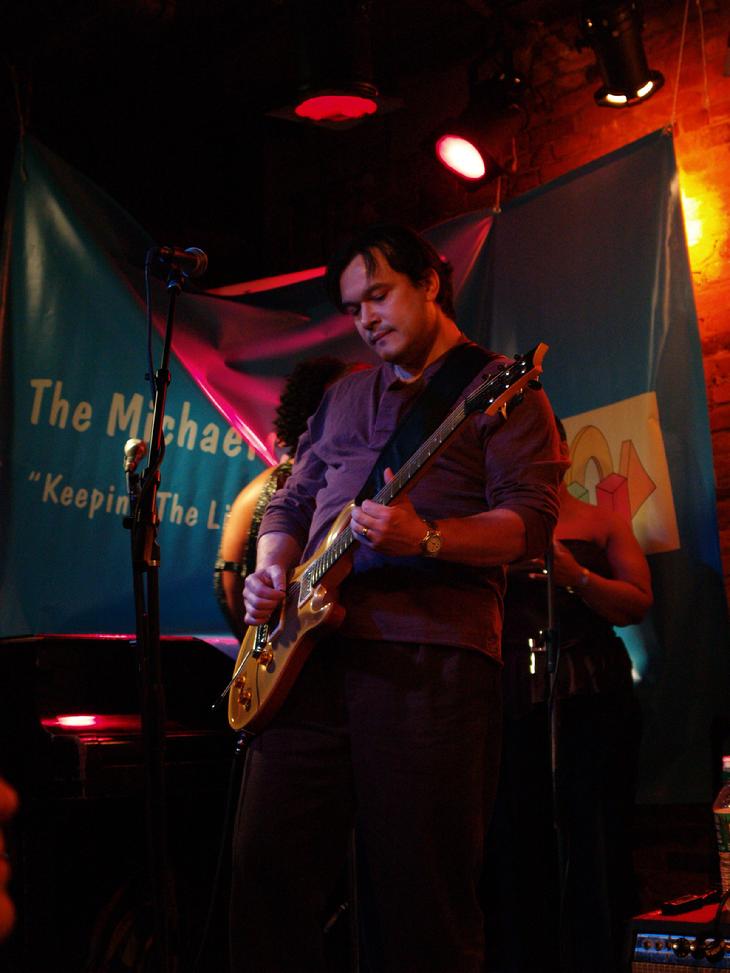 Dr. Bob Clapcich-- Lead Guitar, Lead Vocals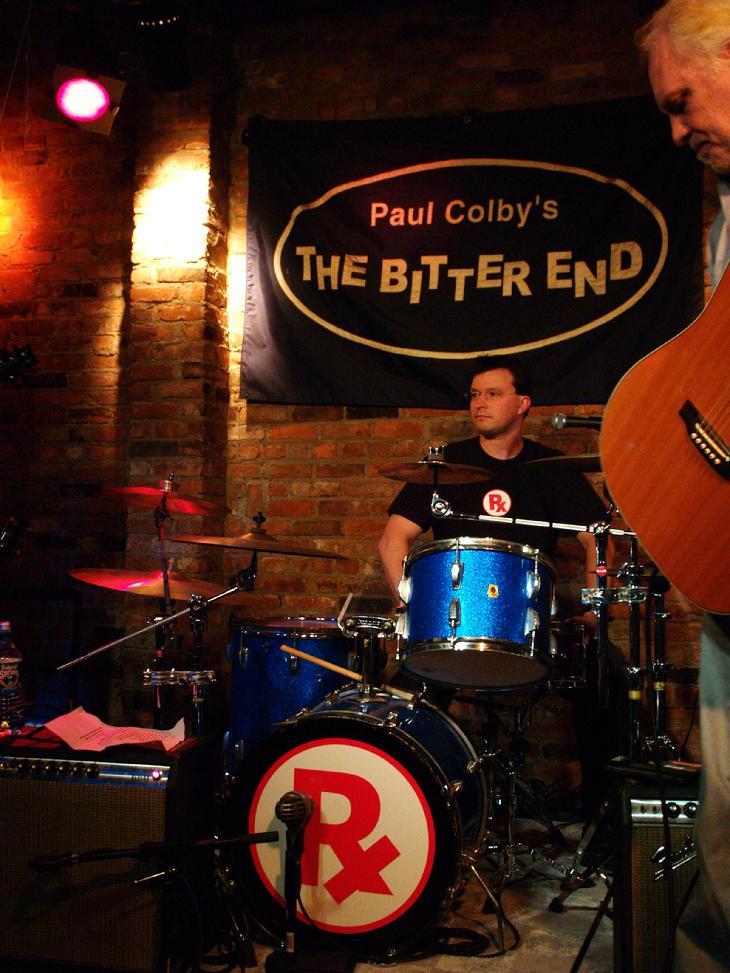 Dr. Anthony Clapcich-- Drums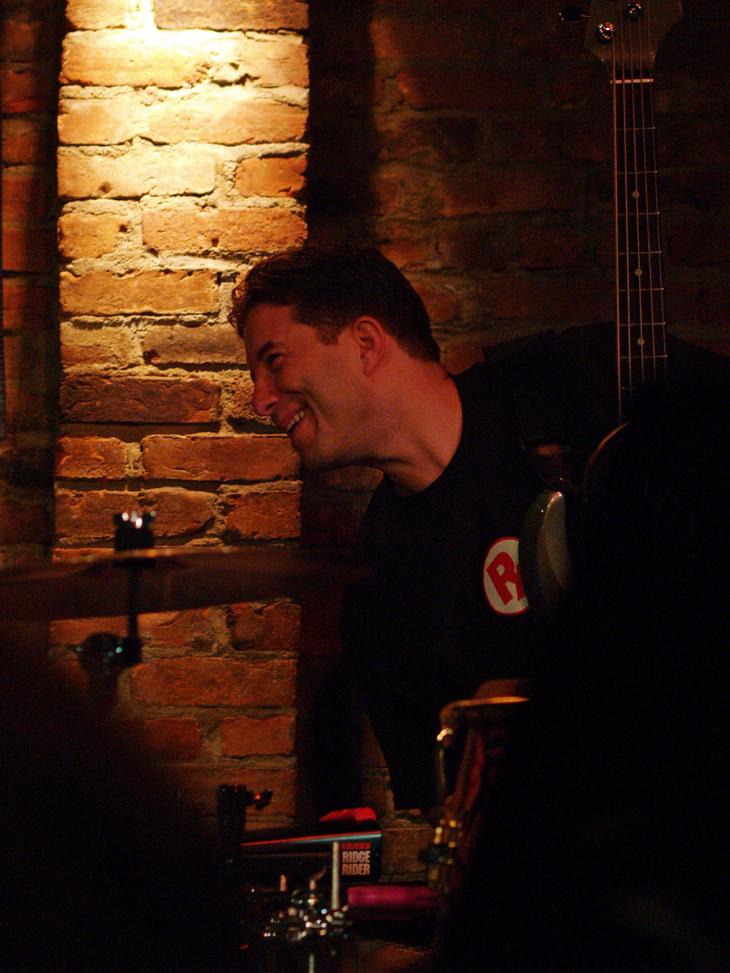 Dr. Mike Marvin-- Bass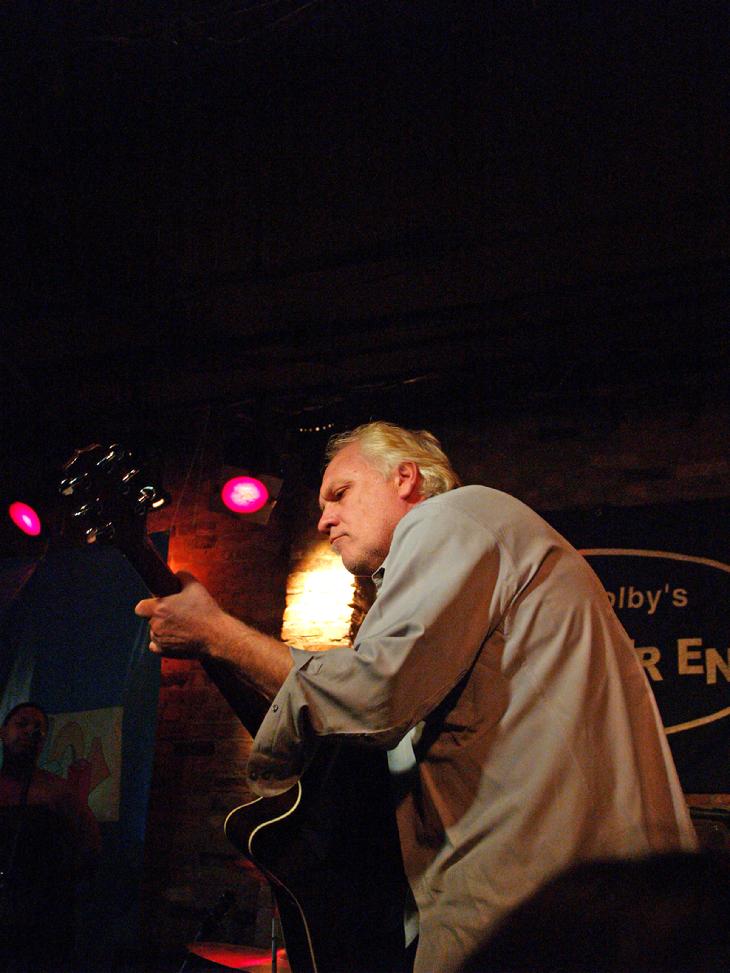 Steve "The Colonel" Schmidtt-- Rhythm Guitar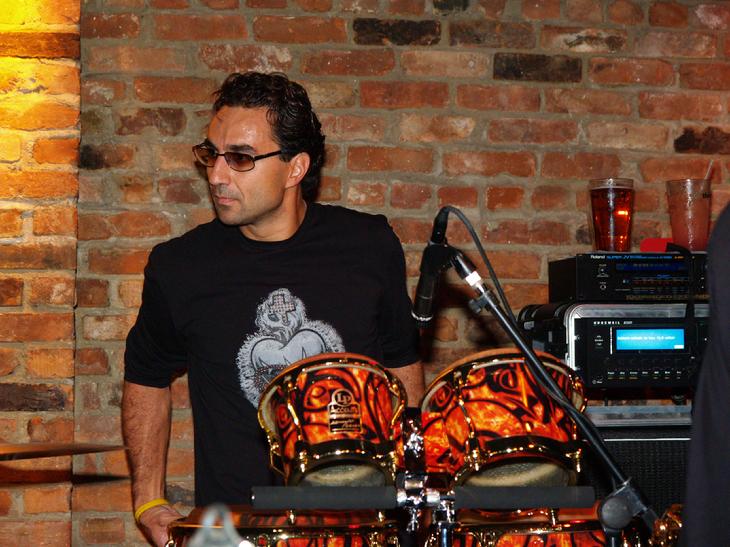 Gregg "The Sugar Man" Pizzi-- Percussion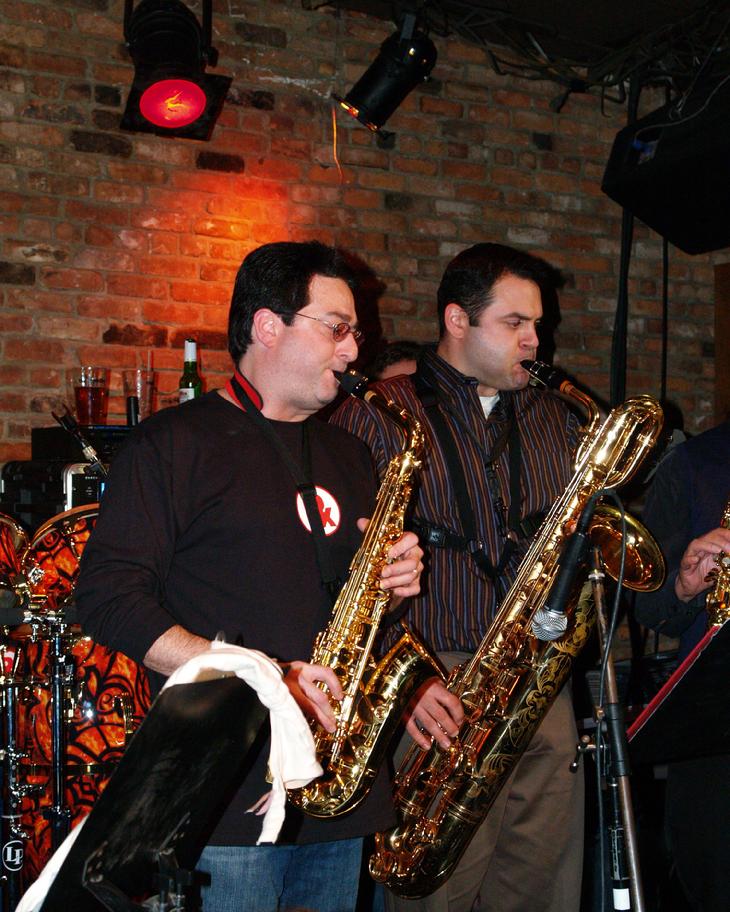 Evan Kremin & Carl Maraghi-- Tenor and Barritone Saxes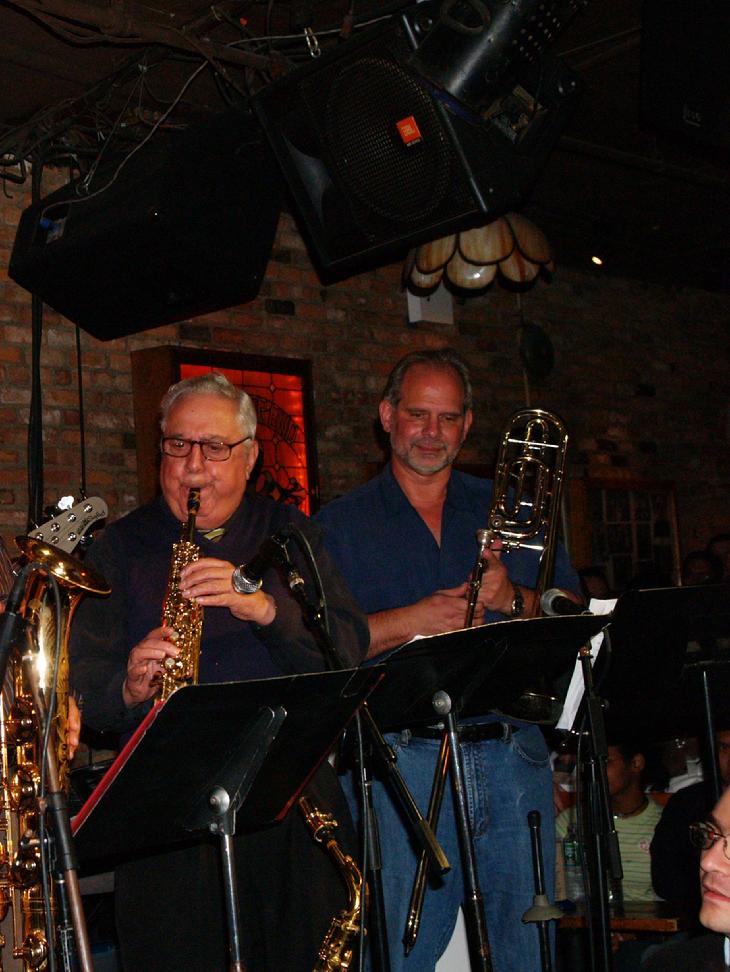 Mr. Trimboli & Dr. Andy Trimboli-- Alto Sax, Trombone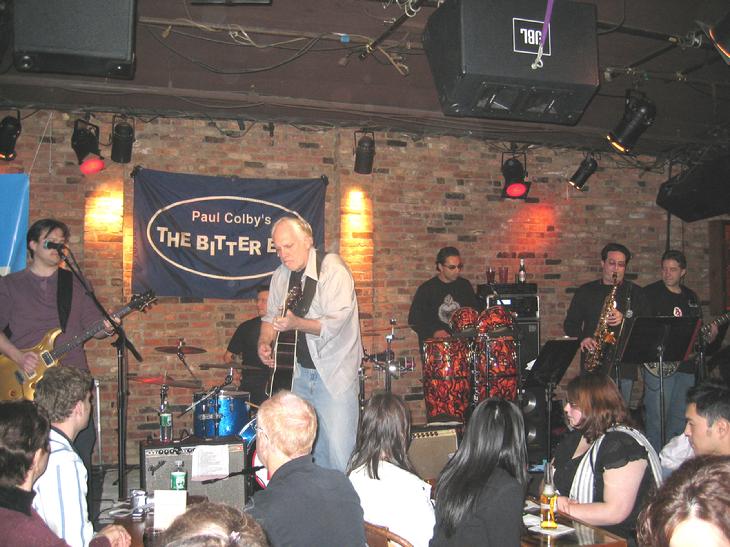 The Prescriptions hard at work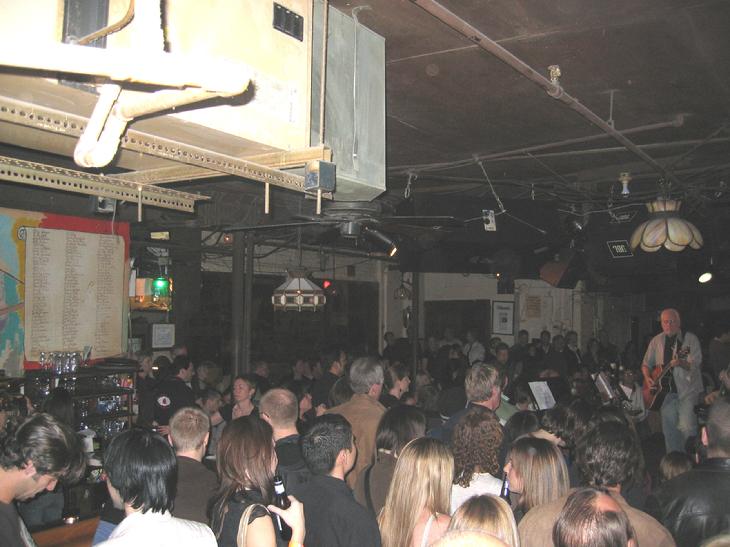 "The Colonel" surveys the standing-room-only crowd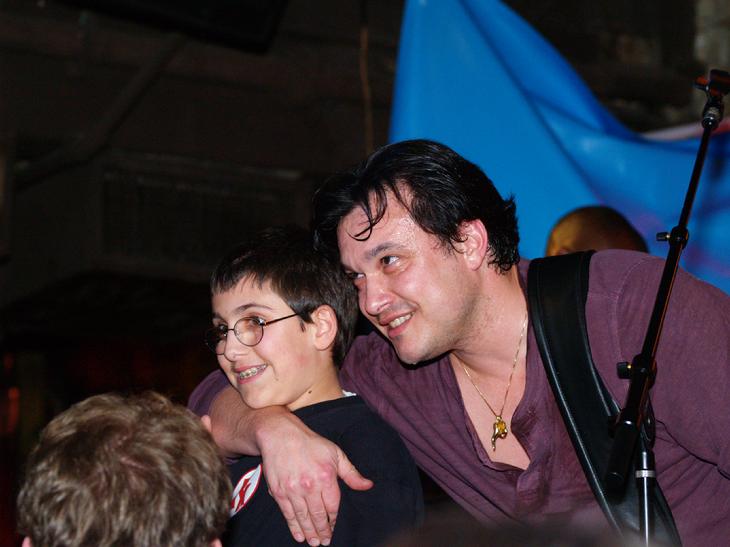 Michael joins Pappa for a song on stage!
As the band finished playing what it thought was the "encore" of the evening, percussionist Gregg Pizzi quietly slipped off stage and returned to the spotlight with "THE ENCORE".......a stunned Savina Clapcich, Michael's rock-n'-roll Nonna, reads the GIANT check for $20,000 presented to The Michael Clapcich Fund for Retinal Research by the Pizzi Family!!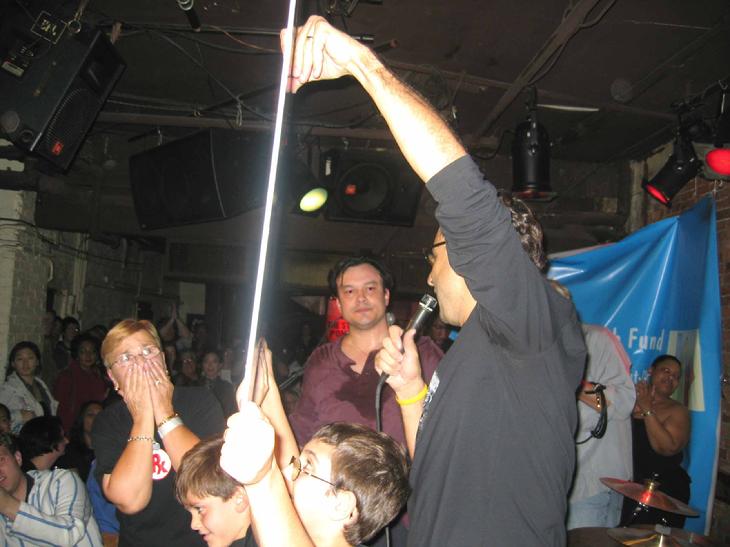 Mamma Mia!!!!!!!!!!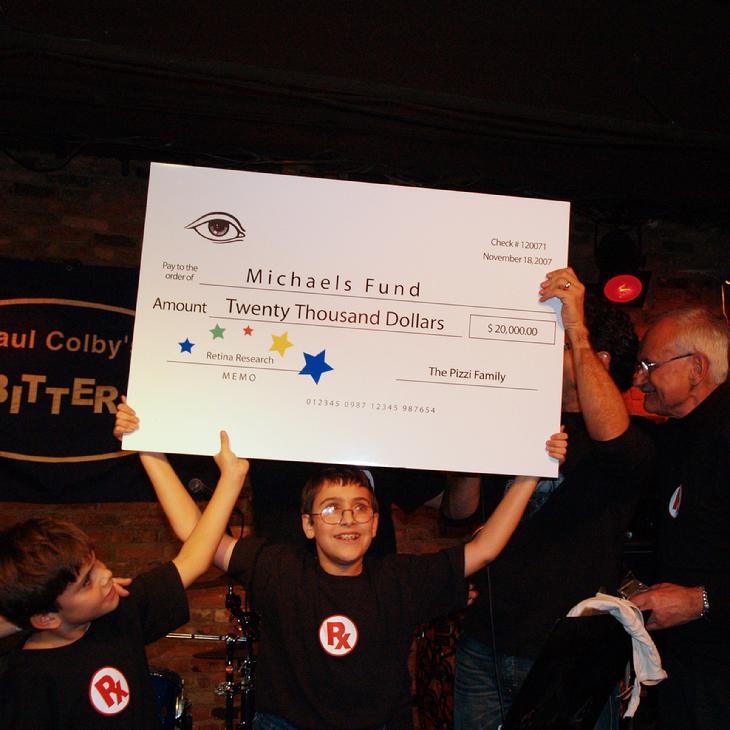 A jubilant Michael flexes his muscles!!
Michael's Fund's greatest benefactor, Gregg Pizzi, gets a huge hug from the entire Clapcich Family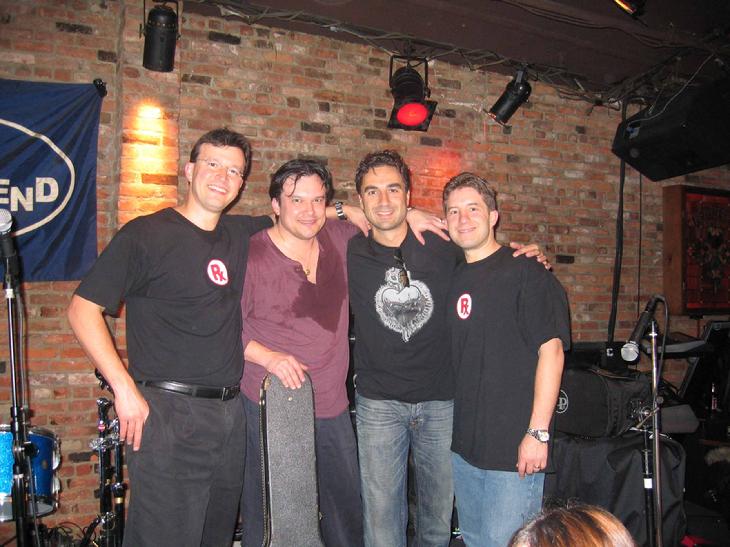 Exhausted but ecstatic, The Prescriptions leave the stage!!